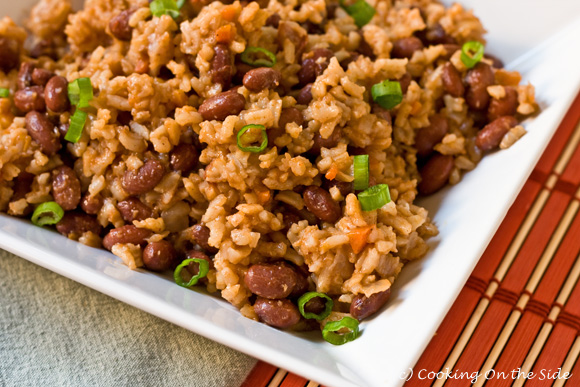 "Red beans and rice didn't miss her!" They sure didn't miss me..... and I cannot lie....This is an easy and delicious recipe for beans and rice. It's a great vegetarian dish, too, even though we served it with chicken.
2 cans red beans, drained
In a large stockpot over medium heat, heat the oil. Add the onion and garlic and stir for 4 minutes. Add the rice and stir for an additional two minutes. Next, add the broth and bring back up to a boil. Cover and turn heat down to simmer for 20 minutes or until rice is done. Add the spices and the beans and stuff your face.